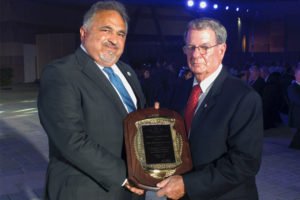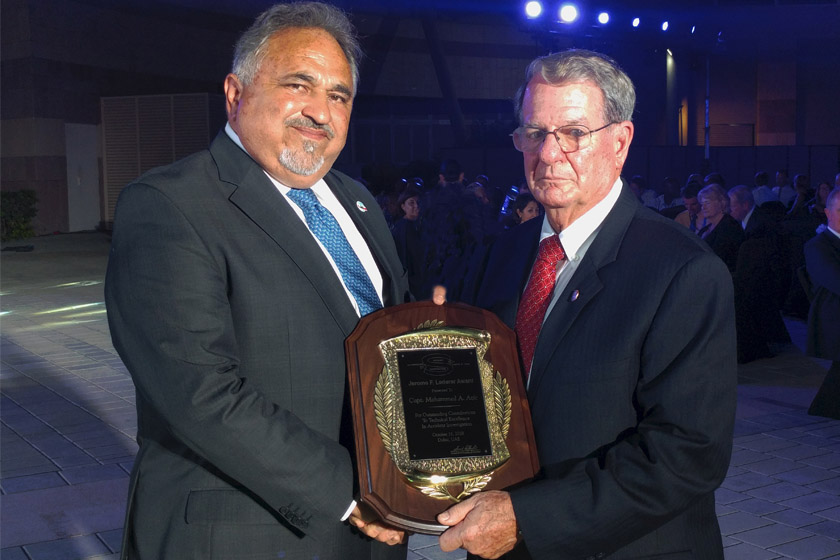 ASI is pleased to congratulate Capt. Mohammed Aziz, Senior Practice Executive, Air Transportation Security and Airline Safety, recipient of the 2018 Jerome Lederer Award in recognition of his lifetime efforts to promote aviation safety through investigation.
The award was presented to Capt. Aziz by the President of the International Society of Air Safety Investigators (ISASI) at a recent event. The Jerome Lederer Award is the highest honor an aviation accident investigator or safety professional can receive from ISASI.
In addition to having been an air safety investigator since 1994, Capt. Aziz has flown for Middle East Airlines from 1973 until he retired as a Captain in 2017. He has also chaired the International Air Transport Association (IATA) IOSA Oversight Council from 2009 to 2011. He also chaired IATA's Huma Factors Working Group (2004-2005) and was a member of the IATA Safety Committee (1993-1996) and the IATA Operations Committee (11996-1998). He has chaired the Arab Air Carriers Organization Safety Committee from 1995 to 2014. He is still active at MEA as Advisor to the Chairman and also consults around the world to airlines, airports, and civil aviation authorities. He lectures for IATA, ICAO, and many universities. He is also an instructor in the ICAO/Concordia AVSEC-PM program and the ICAO/ACI Joint Airport Management Professional Accreditation Program.
ASI's President, Dr. Pierre Coutu, says about Capt. Aziz « We are delighted to have Mohammed working with us on various projects as advisor and senior consultant. His long experience and thorough approach in both safety and security is an asset and we hope to continue our collaboration for many years longer."